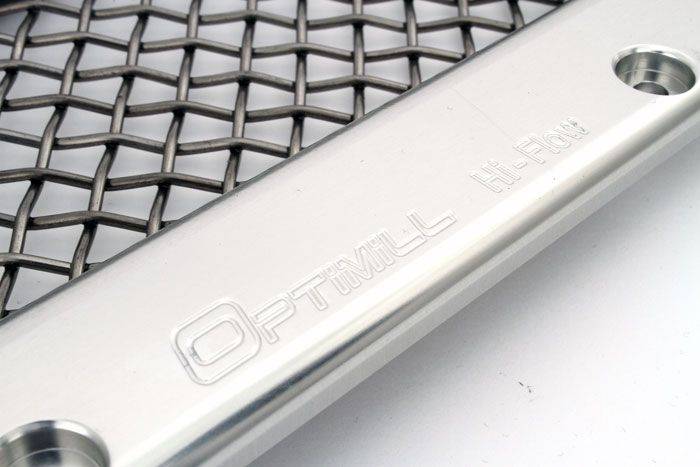 Optimill are Land Rover specialists, enthusiasts and engineers. The philosophy behind the brand is to GET THERE, regardless of how difficult the trail is. That feeling when, whatever your trail, whatever your terrain, you are tough, capable, unstoppable and the impossible suddenly feels like home.Like you, our and Optimill's passion for the Defender runs deep, we feel the same rush of hitting that peak, climbing that gradient, and beating that challenge.
As well as manufacturing Some really high quality security parts including the fantastic removable boss, Optimill offers a complete range of products to compliment any Defender...
BROWSE CATEGORIES
- Exterior Products
BONNET HINGES & DOOR HANDLES/HINGES
Bonnet hinges for all models
Door handles and hinges
FUEL CAPS & WINDSCREEN WASHERS
Fuel caps for TDCi, TD5 and TDi models
Multi jet windscreen washer
MIRROR ARMS AND NUMBER PLATE LIGHTS
Mirror arms with puddle lights
Number plate lights with and without camera incorporated
Wing top, and side vents
Window slider blocks
Windscreen Blocks
Hub centric spacer in black

Hub centric spacers in self colour

Fits all Land Rover models
BROWSE CATEGORIES
- Interior Products
QUICK RELEASE BOSS & SLIMLINE BOSS
A great security feature for MOMO, Mota Lita, and Startech Wheels

Slimline boss for more space in the cab



A great addition to security
Very visible
High Security Lock
Optimill are first rate...
I bought some fittings for the dashboard in my 2015 Defender, and the quality is superb, and adds a bit more 'style' to my Dash, and generally makes it a nicer place to be...
Will, and LRD were fantastic too, with a well communicated sales process.
I bought some bits for my Defender from will at LRD, and the quality is superb...
Love the quality, and additional security...
I opted for the quick release boss and swivel lock to go with my MOMO wheel, and the quality is absolutely superb. A nice little upgrade that adds a level of security to my Puma...

Can't fault the Optimill bits, or the service from Will/LRDSecurity.
FREQUENTLY BOUGHT TOGETHER